For those looking for a tube-cutting solution, a fully automatic option can offer the flexibility and capability to meet a diverse set of application specifications.
Our automatic dual tube cutting machine can further expand a shop's capabilities by allowing single or dual tube cutting.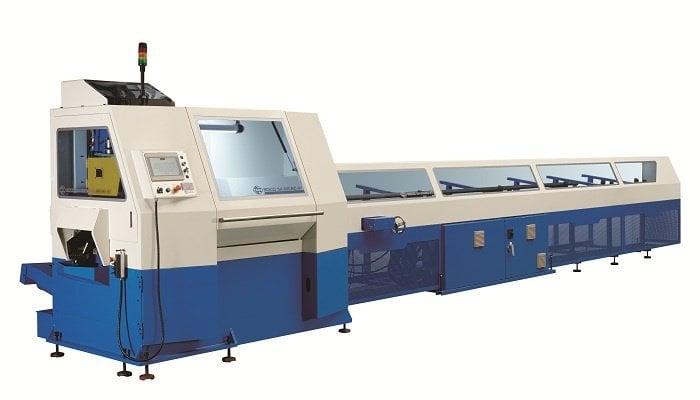 The Automatic Dual Tube Cutting Machine Features
The automatic dual tube cutting machines' features allow users great flexibility. With an automatic loading magazine that can accommodate tubing and solid bars up to 6.5 meters in length and automatic single or double tube loading, feeding, and sawing machines, this tube cutting machine is a workhorse.
Suitable for non-stop, 24-hour operation, this machine features dynamic cutting, two electric axis, and automatic separation of working pieces and first crop. It also offers electric servo-controlled feeding and cutting, a floating feeding carriage, and a patented backlash elimination system.
The Automatic Dual Tube Cutting Machine in Action!
Click on the video below to see this machine as it loads, cuts, and separates the working pieces.
Learn More
Contact us to learn more about our full line of tube forming solutions, request more information about the Fiber Laser Tube Cutting Machine, or let us help you find the right automated solution for your application!