Tube forming often requires multiple processes to achieve a finished, usable product. One tube forming process that has been gaining momentum is laser cutting tubes.
Laser Cut Tube Joints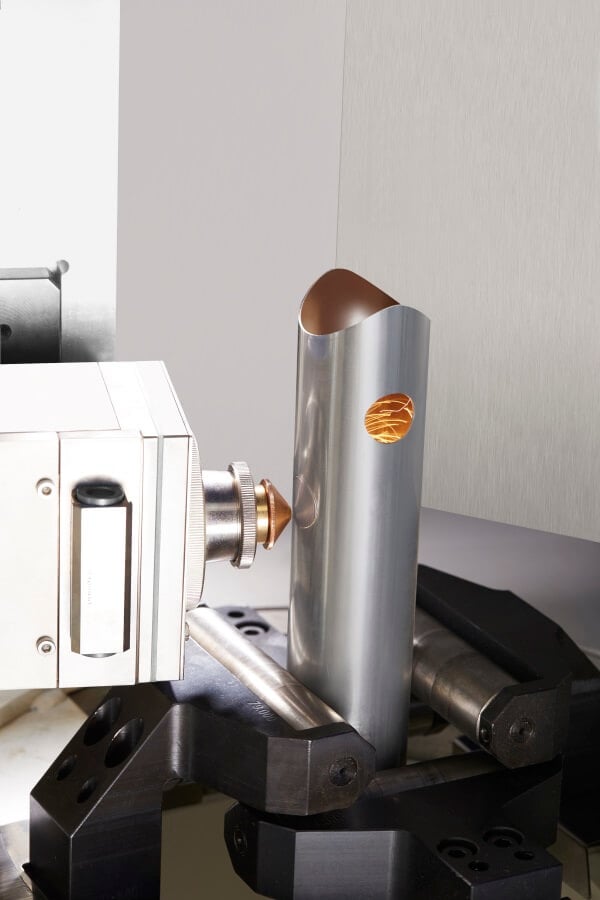 Why has utilizing a tube cutting laser been gaining traction in the tube fabrication world recently? While other tube forming machines can perform the same processes as a laser tube cutting machine, a laser offers users a much higher degree of precision and flexibility.
Laser cut tube joints are a perfect example of this. Cutting tube joints is a process that requires a great degree of precision. Often, joints are cut in tubing because they will later be welded onto another tube or surface. For that joining process to proceed smoothly, the tube joint must be cut at a precise angle. This is certainly achievable with other machines, but when using a laser, the process is much simpler. It's much easier to achieve a repeatable, precise angle with a laser cutting machine.
Laser cutting machines, in general, offer users a high degree of precision and repeatability.
Fiber Laser Tube Cutting Machine
We offer a laser cut tube joints solution that is flexible enough to perform both the precision cuts needed for joints as well as many other laser processes. In fact, our Fiber Laser Tube Cutting Machine is designed to be a comprehensive tube cutting solution.
This SOCO laser can perform many of the most common laser processes all in one machine. This includes straight and angle cutting, slotting, marking, notching, and hole marking. Rather than requiring multiple machines, the Fiber Laser Tube Cutting machine is flexible enough to span the range of laser needs, reducing costly time spent on machine and tooling changeover.
You can see the Fiber Laser Tube Cutting Machine in action below!
Learn More
Contact us to learn more about our full line of tube forming solutions, to request more information about the Fiber Laser Tube Cutting Machine, or let us help you find the right automated solution for your application!