Often, when bending pipe, a mandrel is used during the pipe bending process to prevent common bending issues like flattening, wrinkles, and kinks.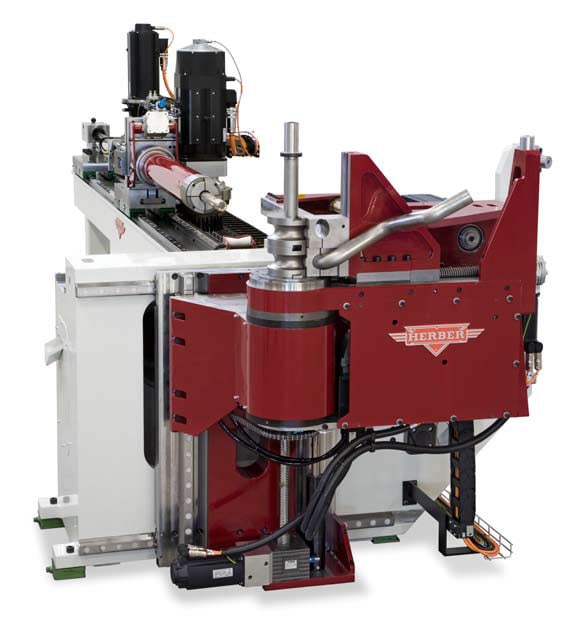 Mandrel pipe bending begins with the tube being pulled over a mandrel held in a fixed position. For tubing 3/8' in diameter and smaller a plug mandrel produces the best results. However, when the radius of the bend is smaller and/or the wall is thinner, it becomes necessary to use a ball mandrel and wiper die to maintain the proper shape.
We offer a number of excellent mandrel pipe bender options, including SOCO pipe benders and tube benders and the Herber tube and pipe benders.
The SOCO line of tube and pipe benders offer a wide range of options including small radius, right and left hand CNC benders, heavy tube, and specialized tube bending machines for brake lines and automotive exhaust components.
The Herber line of mandrel pipe benders, on the other hand, are ideal for bending complex shapes. Many of the Herber models allow for bending complex shapes without intermediate tool changes.
We invite you to contact us at any time with questions and allow our experienced staff to help you select the correct mandrel pipe bender for your application.
Click here or follow the link below to download a free introduction to tube bending to learn more.