We are very excited to introduce the newest addition to our robust line of end forming machines, the 150 MULTI STRIKE Ram Former!
The 150 Multi Strike RAM Former is the newest addition to our line of end forming machines. Designed to be a complete ram forming solution, the 150 Multi Strike can accommodate a minimum tube size of OD 1" with a maximum of OD 6". Weighing in at 5500 lbs, this machine is a heavy-duty solution running a voltage of 240/480 VAC 3 phase.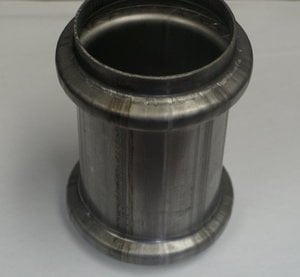 "Multi strike tube forming is a huge improvement over single strike tube forming in creating difficult and complex part shapes", says Jack Jacobs Tube Form Solutions Tool Designer.
With the 150 Multi Strike RAM Former extreme tube end expansions are possible because you can form the tube in incremental steps and avoid splitting the material. The Tube Form Solutions four post design delivers rock solid clamping. It distributes the clamping force more evenly which eliminates part slippage during the forming process.
"The Tube Form Solutions 150 Multi Strike RAM Former is designed to last a long time. Machine wear is easily dealt with due to the easy to inter-change of wear items.We designed this machine with quick change tooling and the forming keys are easy to move out of the way. This makes setups much easier. Operators and engineers alike are going to love working with this machine," says Mr. Jacobs.
The 150 Multi Strike RAM Former allows the fabricator to produce short parts with tight bends because the design increases clamping force. This machine can form tubes with an outer diameter up to 6 inches. It has a very generous space between the vice jaws in the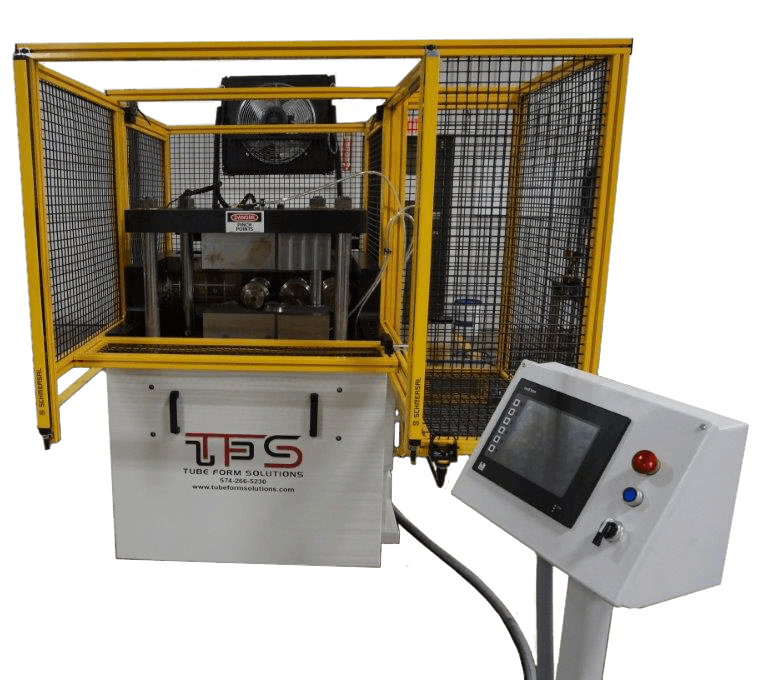 open position. This allows for easier loading and unloading of the work piece.
The 150 Multi Strike RAM Former tooling can be built to handle two parts at one time. Both tubes are evenly spaced out from the center and the tube former makes the first hit on both parts at the same time. The tooling then comes in and finishes both parts delivering increased throughput and more consistent finished formed tube quality.
The 150 Multi Strike RAM Former is ideal for applications that include tube flares and large expansion end forming, 
Check out the 150 Multi Strike RAM Former in action below!
End forming (also called end finishing) is a range of processes than can be done to change a tube's shape. End forming can encompass everything from ram forming to flaring, expanding, reducing, IO sizing, and even beading. Within such a wide range of processes it is important to find the right machine for your particular application.
Contact us to learn more about our full line of end forming machinery, to request more information about the 150 MULTI STRIKE line, or let us help you find the right automated solution for your application!