Precision tooling is at the heart of every manufacturing process and at tube form solutions, we understand the critical role quality tooling achieves in every end forming process.
In each item, we use the highest grade tool steels to extend performance life in the toughest environments. As a further boost, our standard interlock design ensures fast setup and minimizes tool marks. Additional advantages include clockwise and counterclockwise machine mounting as standard, plus standard replaceable die inserts on 76mm (3.0″) centerline radius bend dies and above.

Precision tooling is designed using solid modeling CAD which accelerates the process and integrates to our machining centers. Our engineering design and manufacturing capabilities excel on compound and complex tool shapes and you'll be impressed with quick deliveries and complete support.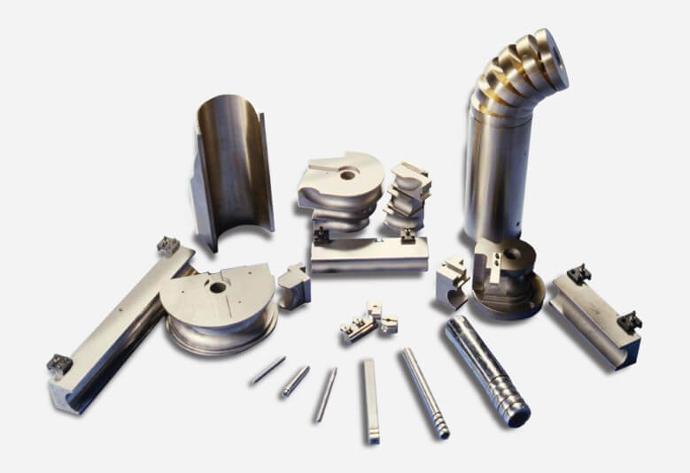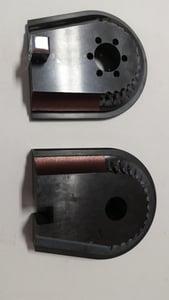 Tube Form Solutions offers a complete line of tube bender tooling and accessories. From bend dies to clamp dies and pressure dies, all are custom designed to meet your specific needs. Mandrels, wiper dies, inserts and holders are manufactured to the highest standards to ensure the longest life and performance consistency possible.



We understand the critical role quality tooling performs in every end-forming process so TFS offers a complete line of end-forming tooling and accessories. With one phone call, you can get everything you need from standard bender tooling to special tools and accessories.







We design and build tube cutting tooling including TC80 3 capable cutting, Torca, D notch, D locator,locating notch and wave notch tools.
Tube Form Solutions designs, validates, and builds tube fixtures for locating bent tube parts during tube fabricating operations.


Tube Bender And End Former Tooling Services Offered
Complete Turn-Key Projects
Applications Support
Tool Sets
Replaceable Wiper Die Tips
On-site Tooling Evaluations
Training Consultation
Individual Tooling
Refurbishments
Explore our Free Resources