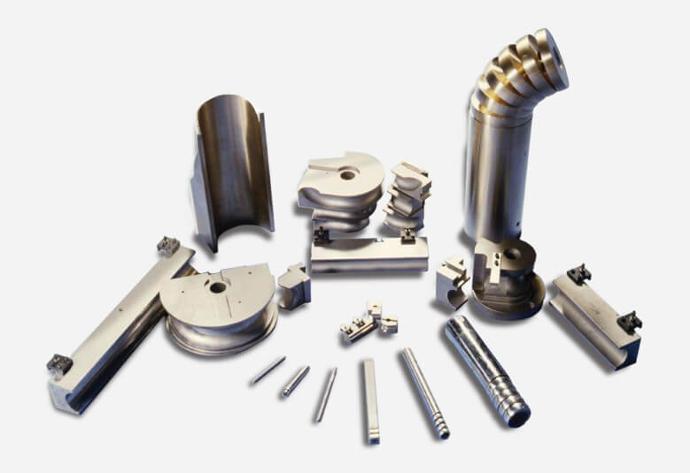 Tube Bender Tooling Services
Tube Form Solutions delivers turn-key tooling services for companies that operate tube bending machines. We build custom, high volume, high-quality tube bender tooling and wrap it with end-to-end customer service. Our tool manufacturing process includes special heat treating steps to ensure maximum tool life and durability.
Need a tool set built quickly? Our engineers and design team are ready to
help.
Need a vendor managed inventory program for your high volume tooling?
We have the system in place and experience to deliver what you need when you need and eliminate the logistics hassles of regularly buying
tooling.
Need custom, unique, proprietary, or low volume tools for your tube
bending job shop? No problem, our production system can cost effectively
produce tools for you.
Explore Our Free Resources