CNC tube benders offer users unparalleled precision and consistency, even across the most complex of bends.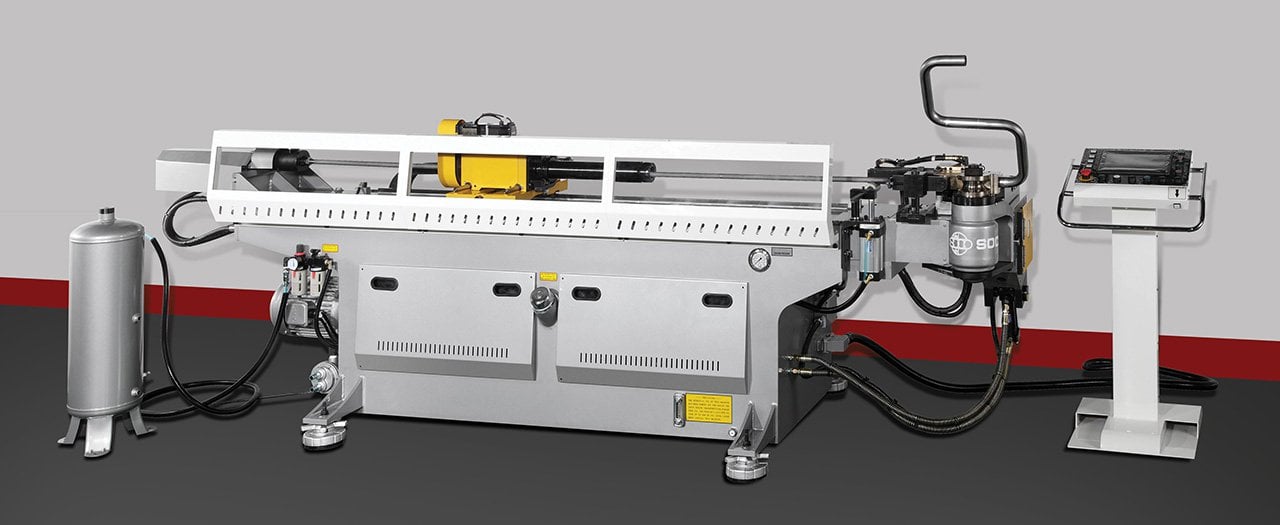 3 axis CNC tube benders deliver on that promise of consistency and complexity with three programmable axes to tackle even the most demanding of bending operations.
Our Auto Series CNC tube benders are 3-axis CNC tube benders of varying sizes, with the largest model, SB-90 Auto, capable of handling a maximum tube length (with mandrel) of 3800mm and a maximum bend radius of 250mm. All three models in the Auto Series, however, share a number of features that make them a versatile solution.
In addition to 3 programable axes, all three models offer electric servo feeding, hydraulic pressure die assist, an equipped wiper, and clamping and pressure die seats. With touchscreen controls as well as mobile controls, this line of benders is designed to be an approachable system.
You can check out our Auto Series 3-axis CNC tube bender and software in action below.
Learn More
Contact us anytime with any questions or comments you may have or to learn more about the 3-axis CNC Tube Bender line. Click here or follow the link below to download a free introduction to tube bending.