We found this statistic quite surprising - only 28 percent of companies with less than $10 million in revenues are investing in tech/automation at the front line, compared to 50 percent in companies with $1 billion-plus in revenues.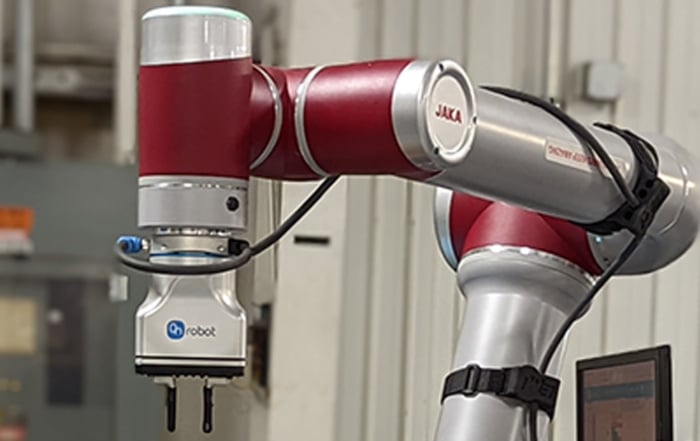 But their labor costs are rising like the larger companies, and talent is even harder to find for smaller companies.
So what is the solution?
Cobots.
Check out this recent interview with our President, Mike Thomas, where he talks about cobots and the number one reason so many companies are considering them. Plus, much more including:
What is a cobot? What's the difference between that and a traditional robot?
What types of cobots are available for manufacturing
If you have zero automation on your shop floor right now. Where do you start?
How can you see and try products?
What is the biggest challenge in going from manual labor to automated processes?
What is the price range for cobots?
If you need cobots, tube bending, end forming, tube cutting, or other tube forming equipment, we can help.
Check out our full product line here.
You can contact us anytime to talk about factory automation!