Hydraulic tube benders are a versatile and flexible solution that can be used for a wide variety of applications.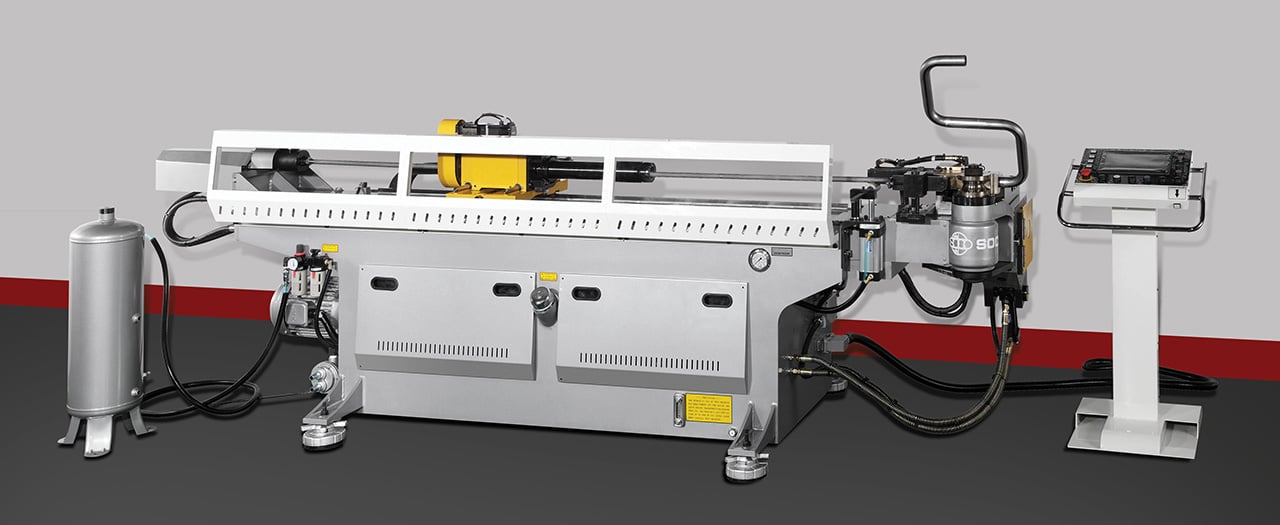 Typically used for lower production, heavy duty work, hydraulic tube benders use either air activated or electric pumps to perform their bends. We offer three models of hydraulic tube benders to allow users enough options and features to satisfy most applications specifications.
The Auto Series CNC Tube Bender
Our line of hydraulic tube benders, the Auto Series CNC Tube Bender, is a fully automatic solution with three programable electric axis. This series features NC hydraulic bending, comes standard with hydraulic pressure die assist, and is equipped with wiper, clamping, and pressure die seats. The NC hydraulic bending allows for bending precision up to +/- 0.2â—¦.
This line of SOCO CNC tube benders also has a number of features that make it an easy-to-use bending solution. With touch screen controls as well as mobile controls, this line of benders is designed to be an approachable system.
The Auto Series CNC Tube Bender in Action
Learn More
Contact us at any time with any questions or comments you may have or to learn more about the Auto Series CNC Hydraulic Tube Benders. 
Click here or follow the link below to download a free introduction to tube bending.