Laser cutting pipe is one of the newest fabrication processes that we've dived into here at Tube Form Solutions. Laser cutting is by no means a new process.
However, the Fiber Laser Tube Cutting Machine is the latest addition to our line of SOCO tube fabrication machines.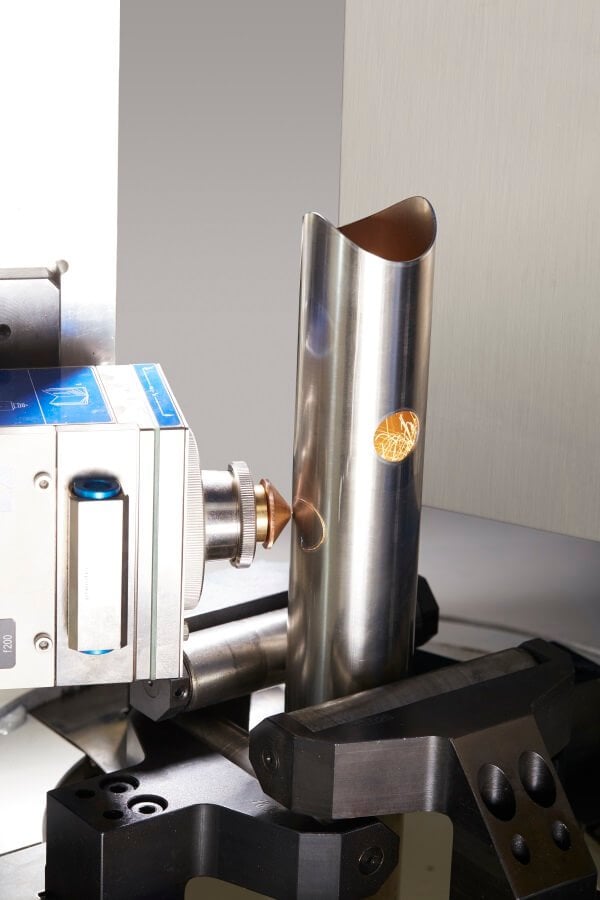 So, why add a new fabrication machine to our lineup? Well, this machine is a versatile workhorse. Of course, this machine can cut tubes and pipes, including angle cutting, but it can also do a lot more than just cut.
The fiber laser tube cutting machine can also handle marking, notching, beveling, and hole marking.
Equipped with CNC software and a precision laser, this machine is ideal for high volume, precise applications. And for applications where the precision of the cut itself is important, laser cutting pipe is the best way to achieve repeatable and precise cutting.
The video below shows our non-ferrous tube cutting machine in action.
If you'd like to learn more about the specific laser-cutting pipe machines we carry, you can find the specifications for the whole line on the machine page.
Learn More
Contact us for more information about the  Fiber Laser Tube Cutting Machine or to request a quote.
You Might Also Be Interested in These Related Articles