Curtis Products, located in South Bend, IN is a full-service tube fabricator. Curtis Products brings in tube stock and process it entirely to completion with value-added steps including brazing, cutting, end forming, bending, and welding. The engineers at Curtis have been working with Mike Thomas and Tube Form Solutions for over 20 years.
Aaron Mattix, Maintenance and Tool Room Manager at Curtis Products had a problem. One of the SOCO tube benders had an issue with the PC.
The IPC (industrial personal computer) that runs the user programming interface for the Soco bender was not staying on and could not be updated. Although it is unfortunate that this PC failed, Tube Form Solutions had a computer in stock and was able to get the customer up and running by end of the day of the failure. Tube Form also upgraded his software to the latest version compatible with his bender.
For this 2013 vintage bender it is pretty rare that the IPC device failed. Although these are similar to regular PCs and use windows embedded operating systems, these machines are designed for harsher environments like the Curtis Products shop floor.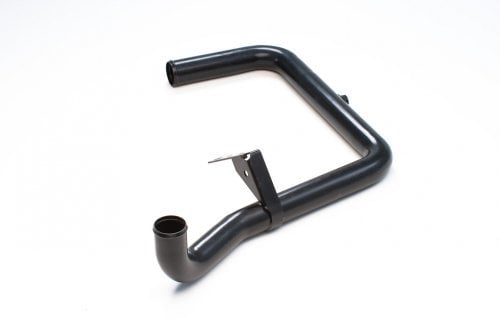 This is a good reminder for any of our current tube bender users to shutdown an IPC just like an office computer, pressing the Windows button and then shutting down.
Mr. Mattix says, "Kyle and the team at Tube Form Solutions was great as always. They sent us a new PC and that we connected via Ethernet and Team Viewer so Kyle could update the software and get the PC operational. He had us up and going in less than 30 minutes. By handling this update remotely, we avoided the situation we usually find ourselves in when we have an issue - waiting for a technician to show up.
Tube Form Solutions saved us an incredible amount of time and kept us up and running reducing our cost of downtime.
One of the things we have always appreciated is that we can trust technicians from Tube Form Solutions, they have the skills, the expertise we need and we can always trust what they tell us. The team at Tube Form Solutions is very knowledgeable and they are the go-to guys when we need any technical support."
Curtis Products use the 4 year old SOCO dedicated right hand bender multi-stack machine to bend three-inch, 65 wall steel tubes for agricultural OEM's.
Complete CNC Mandrel Tube Bender Solutions
Our complete turnkey tooling solutions can ensure that you have the right CNC tube benders tooling for any job. We also offer a number of free resources on our website to help you with all your tooling needs. Click here to see our tube bending tooling page for more information including mandrel and wiper die engineering data or follow the link below to download your free copy of the Guide to Specifying Tooling for a Tube Bender: Specification and Tooling Info Checklist.
Read More
Learn More
Contact us to learn more about our full line of tube forming solutions and tube bending service or to request more information about the Fiber Laser Tube Cutting Machine Let us help you find the right automated solution for your application!