There are many options and features available choosing a tube bender. From fully automatic solutions to machines capable of performing more than one fabrication process at once, the types of tube benders available can be overwhelming. So we're going to break down three of the most common types of tube benders.
All Electric Tube Benders
All electric tube benders are often used for automotive applications because they provide users with repeatable, powerful bending options. All electric benders can come in a number of variations, but in general, they tend to be suitable for complex, high volume bending applications.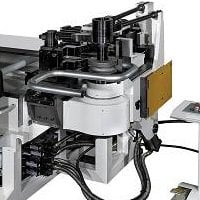 Heavy Duty Tube Benders
Not every application calls for a heavy duty tube bender, but for those that do there really is no substitute. These benders are workhorses, capable of tackling even the toughest, most demanding applications. These benders combine power with accuracy and are often used for trucking, automotive, buses, shipping, and other heavy industries.
Left and Right Tube Benders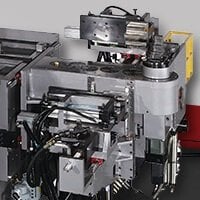 For applications that demand precision and complexity, left and right tube benders are an ideal solution. These benders allow for multiple bending processes to take place in different directions with multiple sets of tooling. This means that they can tackle the most complex of bending applications in a scalable, repeatable process. Ideal for high volume, complex applications.
Let Us Help You Find the Right Bender
Let us help you navigate the many SOCO tube bending options available. Our engineers can match your applications specifications to the right tube bender for the job!
Contact us at any time with any questions or comments you may have or to learn more about the complete line of SOCO pipe and tube benders. Click here or follow the link below to download a free introduction to tube bending.