Why Choose a CNC Bending Solution?
CNC mandrel tube bender machines offer users a number of advantages. As tube bending requirements become ever more complex, often the best solution for repeatability is a CNC machine.
CNC machines allow for a greater degree of control over bend angles, formulas, and tooling specifications than human-powered machining and open up the range of what is possible with a bending machine.
A CNC-controlled machine makes custom orders, no matter the complexity, attainable and scalable.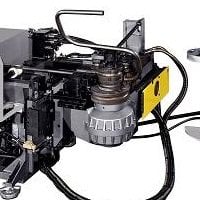 Fully automatic CNC tube bending solutions are available as well. Not all applications require a fully automated solution, but having the option available again opens up the possibilities.
Not sure what tooling specifications you should be using? Download a free copy of the Guide to Specifying Tooling for a Tube Bender: Specification and Tooling Info Checklist!
CNC mandrel tube bending machines are also available with a wide range of power and precision options. So, for example, CNC solutions exist for high-power applications like heavy industry and for highly precise applications like automotive applications.
The ability to meet the demands of nearly any application while providing control and repeatability even for complex bends makes CNC machines an excellent option.
Why Use a Mandrel for CNC Bending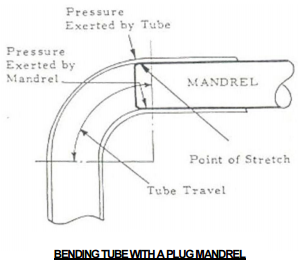 Even with the control and precision of a CNC machine, some tube bends require the support of a mandrel to complete an accurate bend. Mandrels help prevent some of the most common bending problems like tube collapse and wrinkling and, when combined with the capabilities of a CNC machine, help shops complete bends without flaws or problems that would cause the piece to be scrapped.
Complete CNC Mandrel Tube Bender Solutions
Our complete turnkey tooling solutions can ensure that you have the right CNC tube benders tooling for any job. We also offer a number of free resources on our website to help you with all your tooling needs.
Click here to see our tube bending tooling page for more information including mandrel and wiper die engineering data or follow the link below to download your free copy of the Guide to Specifying Tooling for a Tube Bender: Specification and Tooling Info Checklist.