Industrial pipe bending machines can be found most often in manufacturing environments performing bends on pipe that will eventually be used in applications as diverse as automotive head rests and heavy machinery.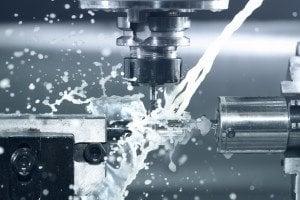 Considering the wide range of industries that require pipe bending, it isn't surprising that it can be difficult to determine which industrial pipe bender will work best for a given application.
In fact, we offer nearly20 different tube and pipe bending styles because there are many variables to consider when choosing a machine.
Some bending machines are used in very specific applications. For example, our PT Series Booster Bender is used in the production of manifolds and converter inlet pipes (in automotive exhaust systems), where the wall thinning ratio must be controlled. Wall thinning, in this case, needs to be controlled to ensure that the tube can withstand high system pressure.
Other benders are more general purpose, like our NC Series industrial pipe bender, which is ideal for small to medium productions that don't require a fully automatic solution. Semi-automatic, the NC Series is easy to use and offers high bend accuracy, making it practical for a wide range of applications.
Contact us at any time to discuss your tube and pipe bending application and specifications, and let us help you find the right industrial pipe bender.