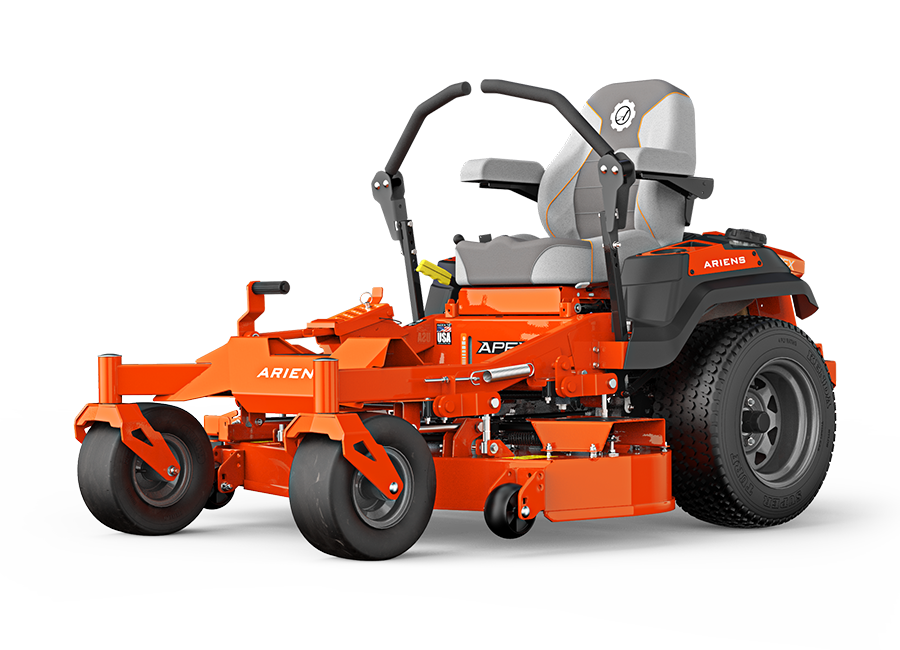 Ariens Company manufactures lawn equipment under the Ariens® and Gravely® brand names. When the company recently developed a unique frame design for a new product, it needed a tube bender with material handling automation to get the job done. The requirement was bending 1.5" by 3.0"  inch rectangular tube for the new formed-frame rail for the lawn mower chassis. They decided to partner with Tube Form Solutions to specify, build, and install the tube bending and automation systems.
According to Ryan Schleis, Manufacturing Engineering Manager at Ariens Company, this is the first CNC tube bender they have in this particular plant where the company manufactures the frame weldment for its HD model mid-mount zero-turn lawn mower.  "Tube Form Solutions was very helpful specifying the machine, running off the machine at their facility in Elkhart, and then getting it onto our shop floor and running quickly. We set it up, trained our team, added the initial programming, and were up to speed well within our project timeline. The team at Tube Form Solutions is very knowledgeable and are always available when we need them."
Material handling automation was important to the company due to the high demand for the product and an overarching goal to improve efficiency, according to Mr. Schleis, "we are able to load twelve raw, already cut to length tubes on the in-feed magazine and the automation feeds an out-feed magazine, so the operator only has to take the material from this tube bending cell and load a cart that gets transported to the weld cell. The automation allows the operator to run another machine at the same time as the tube bender."
Ariens is buying much of their tube bender tooling while the rest made in house.  "Tube Form Solutions really knows tube bender tooling and is helping us identify when we need to replace a tool, when we just need to make an adjustment, and how to understand if a mandrel is worn out. We appreciate their expertise and support as we build our knowledge of tube bender tooling."
Complete CNC Mandrel Tube Bender Solutions
Ariens is using a SOCO SB 90 Hybrid CNC tube bender. This tube bender is equipped with three – four electric CNC axes, multiple bending stacks and the unique DGT Technology. This line Of SOCO tube benders offers one of the highest performance solutions available on the market.
Machine Features
Equipped with DGT Technology
Rack pinion feeding
Side positioned bending head and carriage
Elongated bending neck
Electric servo controlled axes
Centralized greasing for sliding area
2 speeds, early mandrel extraction
Automatic mandrel lubrication
Touch screen with IPC (Industrial PC)
Single or multi-stacks
Independent pressure die system for each bending stack
Wiper die seat and lubrication
63mm; 80mm and 90 mm range may be equipped with SOCO DBS system – (2C – double blades shearing – optional)
Our complete turnkey tooling solutions can ensure that you have the right CNC tube benders tooling for any job. We also offer a number of free resources on our website to help you with all your tooling needs.
Click here to see our tube bending tooling page for more information including mandrel and wiper die engineering data or follow the link below to download your free copy of the Guide to Specifying Tooling for a Tube Bender: Specification and Tooling Info Checklist.