As with other types of tube forming equipment, there are a number of options available for companies looking for a tube cutting or tube sawing solution. From fully automatic solutions to manual options, the type of machine best suited for an application often comes down to the specifications and options that are necessary.
Automatic Tube Cutting Machines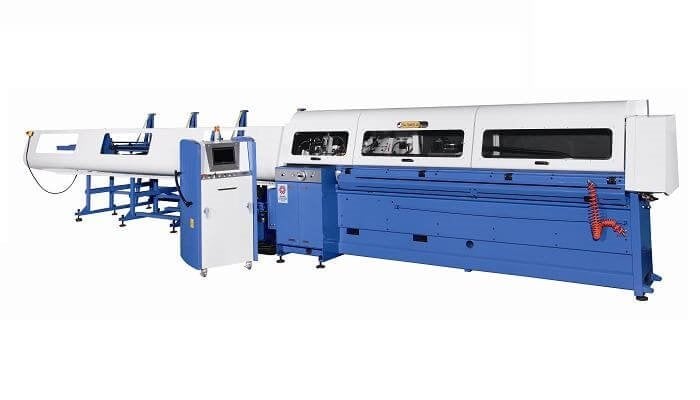 For applications best suited to an automatic solution, there are a number of automatic tube cutting machines that fit the bill. For example, this machine offers users the ability to cut two tubes at the same time with an automatic loading magazine, single or double tube loading, first and crop cuts separation, and speed variation during cutting.
Tube cutting automation cells also allow companies to expand their tube forming operations by offer automatic solutions that combine in-line chamfering or deburring with the tube cutting process. This particular combination offers the highest sawing output for high tensile, mild steel, and stainless steel tubes and pipes.
For high-speed applications and those looking for long service life for their saw blades, the line of automatic high tensile steel tube cutting machines offers the highest saw blade life in high tensile applications and unparalleled performance and speed.
Manual Tube Cutting and Saws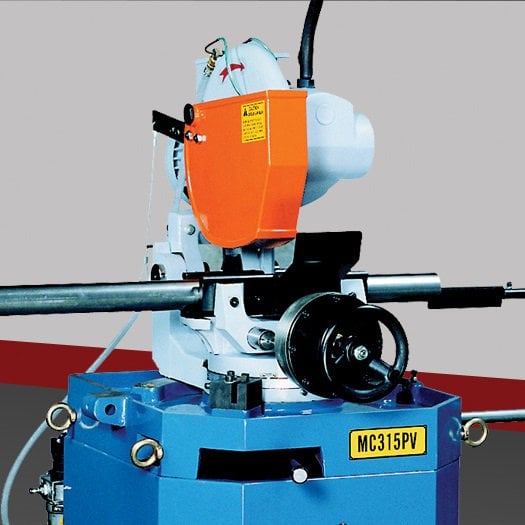 The F/PV/AC Series of miter saws offers users a manual tube cutting and sawing option. This series offers a self-centering vise with two-sided clamping to allow for a solid hold on the workpiece and a smooth, burr-free cutting surface.
Other Machines to Consider
Our line of non-ferrous tube and bar cutting machines is another option to consider. This line offers numeric control, high precision, and high-speed cutting and is designed for mass production.
And for those that don't require a fully automatic solution but would benefit from increased efficiency over a manual option, the FA Series offers users three lines with various options to allow for maximum flexibility.
Learn More
Contact us to learn more about our full line of tube cutting solutions, to request more information about the Fiber Laser Tube Cutting Machine, or let us help you find the right automated solution for your application!