Industrial pipe bending machines can be found most often in manufacturing environments performing bends on pipe that will eventually be used in applications as diverse as automotive head rests and heavy machinery.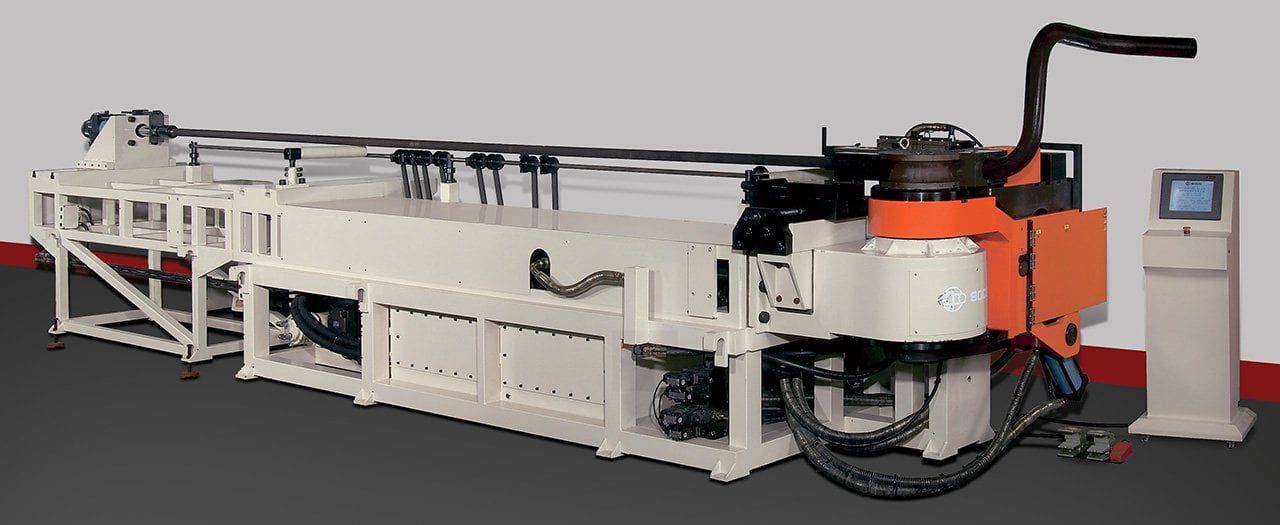 There are a lot of tube benders on the market, and finding the right one can be difficult. Our NC Series industrial pipe bender, however, is an easy to use tube bender solution that features our precision tube bender tooling. All of our tube bender tooling is manufactured to the highest standards to ensure the longest life and performance consistency possible, and that dedication to durability is easy to see in our NC Series.
The NC Series offers easy data input. The NC Series also offers self-diagnosis and error messages on screen to aid users.
Check out the NC Series in action below!
The NC Series is equipped with an NC control unit with touch screen and offers up to 9 programmable bends and 8 length stoppers. This series is ideal for small to medium productions that don't require a fully automatic solution. Semi-automatic, the NC Series is easy to use and offers high bend accuracy, making it practical for a wide range of applications.
With bend accuracy up to +/- 0.15 â—¦, this series is suitable for a range of materials including steel, stainless, aluminum, and copper.
Contact us at any time to discuss your tube and pipe bending application and specifications and let us help you find the right industrial pipe bender. You can learn more about tube and pipe bending you can download our Tube Bending Guide here.