With this option the BendPro software can import tube geometries from virtually any CAD program including SolidWorks, Solid Edge, AutoCAD, Inventor, Catia, Pro-E, etc. This makes programming tube bender parts much easier and quicker while reducing data entry mistakes.
STEP or IGES files can be imported directly into the BendPro software and saved as bender parts or Supravision files.
CAD models contain lots of entities and objects but they do not include the tube center lines, XYZ coordinates, or other bend data that tube bending machines need.
This data has to be extracted and calculated from the entities in the CAD model and not all CAD models are created or drawn the same way.
The BendPro software has extensive algorithms designed to make this process as quick and easy as possible. 
In many cases the software can automatically analyzes the CAD model to determine the straight sections of the tube and calculate the bend data.
The software also allows for manual selection of the straight sections. This option makes it possible to process CAD models that were created incorrectly or in a method that the software doesn't expect.
The basic steps of the process are outlined below:
1) Import STEP file and automatically determine bend data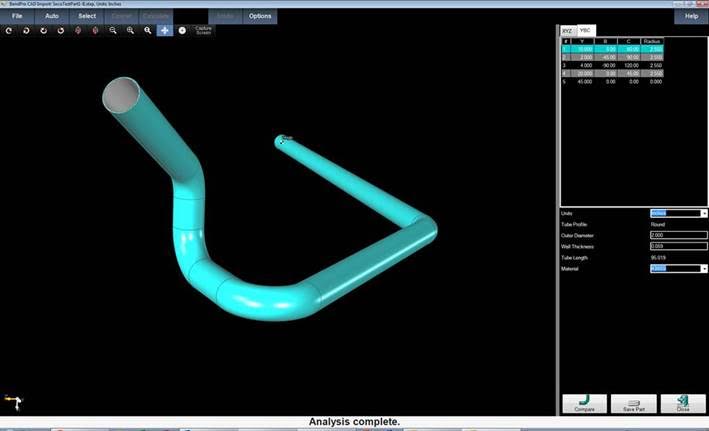 2) Save as a bender part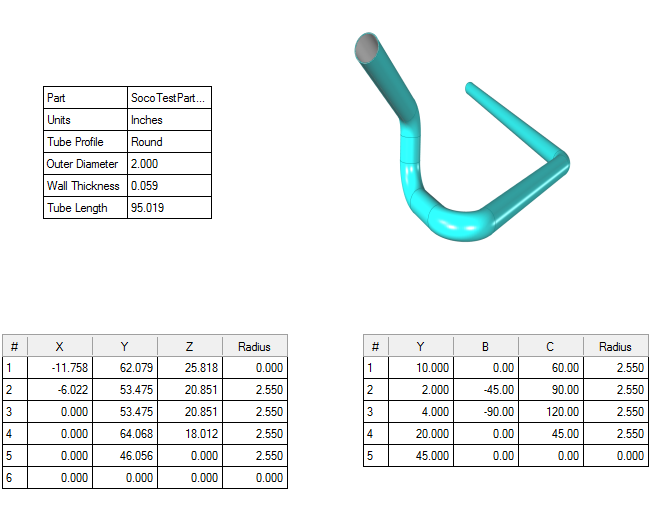 3) Bend part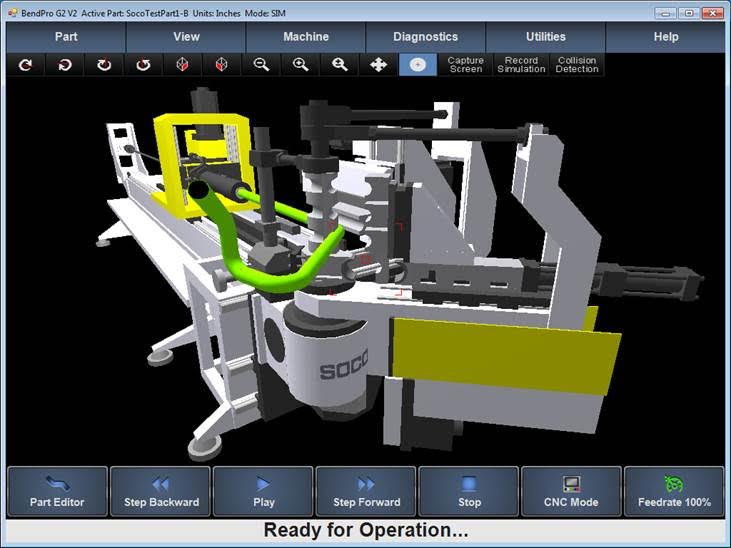 The above image is of the BendPro Simulation screen. This option simulates the bending process to detect collisions between the tube, bending machine, and bend tooling.
The software has built in utilities that can also be used to determine optimal bending sequences in order to avoid collisions and also reduce cycle times.
In addition, cycle times can be calculated for the purpose of accurately bidding jobs.
More CAD Interface Features:
Select and bend individual tubes from assemblies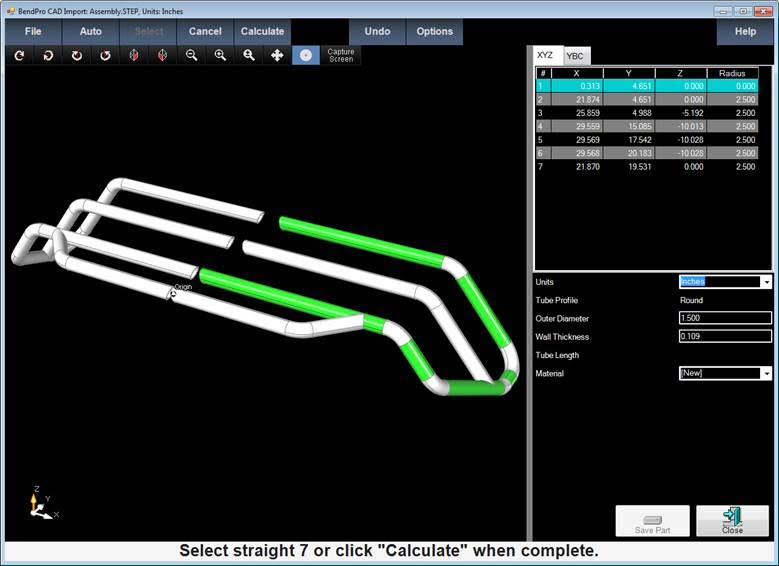 Imports round, square, rectangular, or oval tubes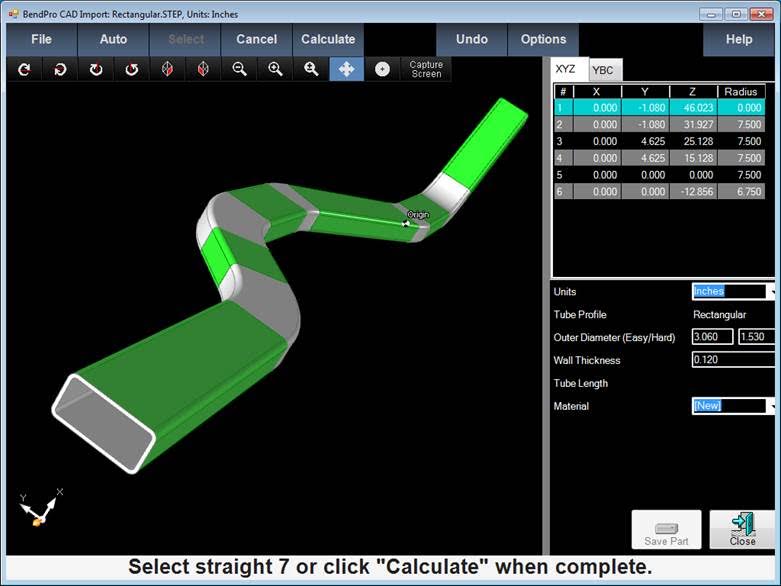 Easily extend a straight tube section to an end feature before bending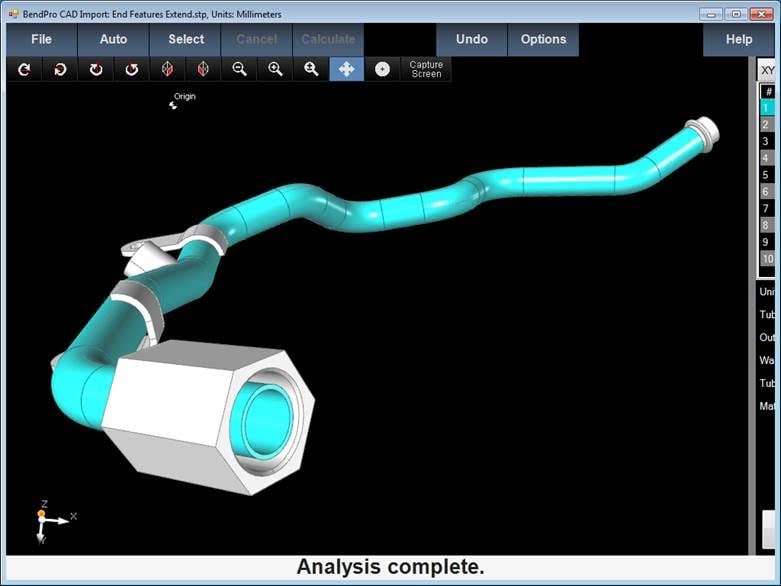 Tube Form Solutions is a major re-seller of the BendPro Tube Bending Software and CNC bender controls. TFS uses BendPro for tube bender control system upgrades on used benders and also offers BendPro as an option on the new SOCO tube benders.
For additional information on the BendPro Tube Bending Software please contact the TFS sales department.