Since 1979, SOCO has been manufacturing some of the best CNC machines in the world. With a focus on cutting edge technology and precision SOCO is a worldwide leader in the tube and pipe bending industry.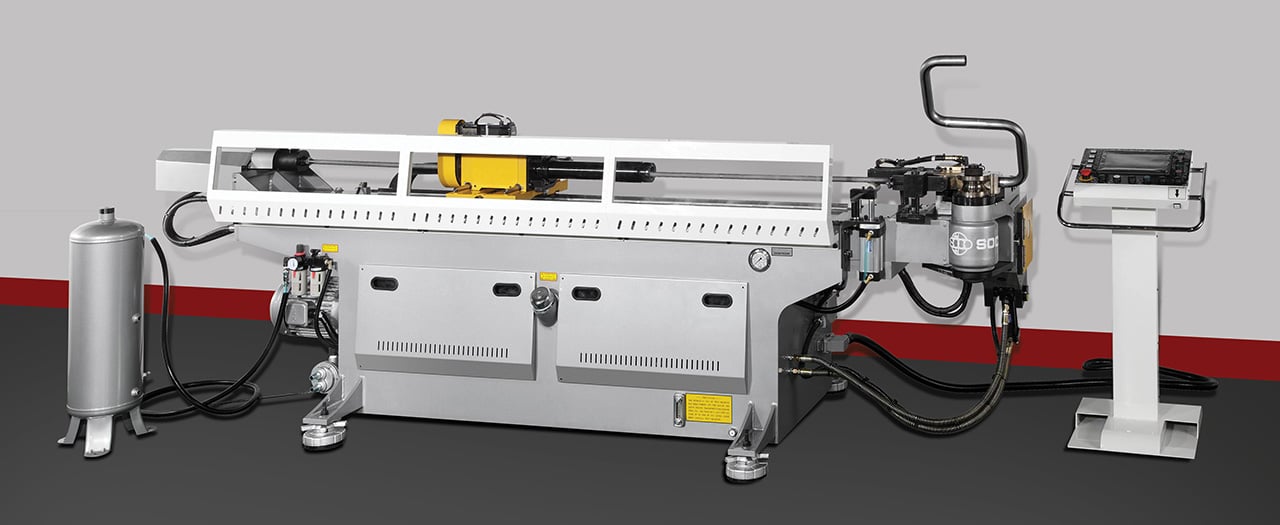 Based in Taiwan, SOCO is an OEM that prides itself on being the best in the global pipe bending market. As the sole North American distributor of SOCO machinery we are just as committed to the excellence in engineering that SOCO has built their brand around.
We carry a full line of SOCO pipe benders including:
Tube Bending Stacks + Draw + Roll + 1D Bending - MRV Series
Draw + Roll + 1D Bending - V Series
Automation Cell Tube and Pipe Benders
The large line of SOCO pipe benders means that there are bending options for nearly any application. From the automotive industry to aerospace, SOCO offers tube and pipe benders for every application and industry.
Contact us at any time with any questions or comments you may have or to learn more about the complete line of SOCO pipe benders. Click here or follow the link below to download a free introduction to tube bending.