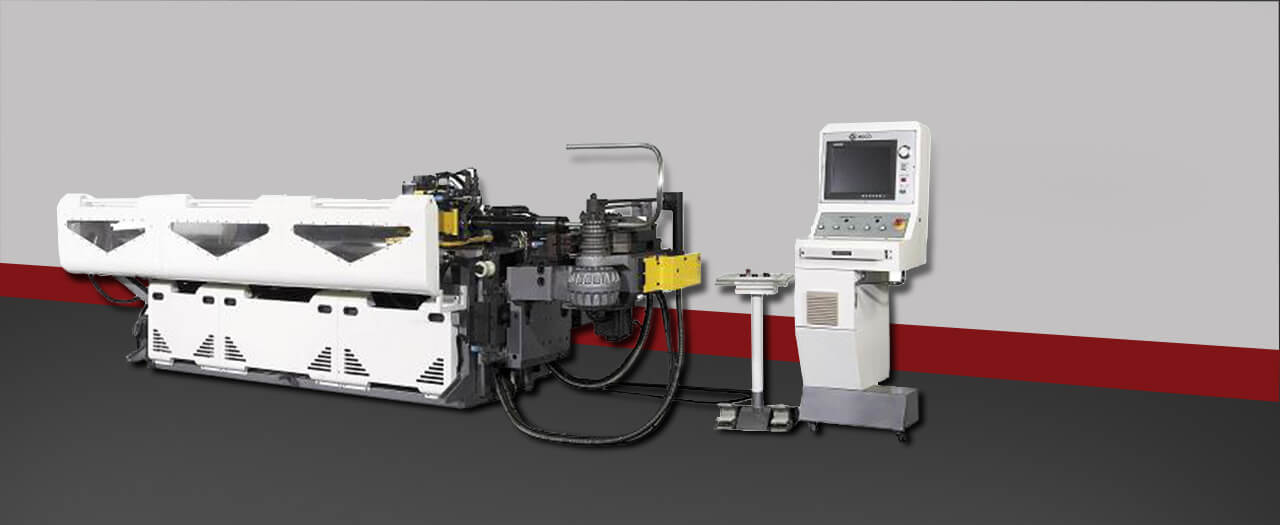 When looking for tube and pipe benders there are a lot of options to chose from. Often the application itself will dictate which type of tube and pipe bender is appropriate.
You can learn more about our tube and pipe benders below, or contact us at any time with comments, questions, or to request a quote.
The Right and Left Hand CNC Benders allows for maximum flexibility and minimal interference. This machine is ideal for complex parts and shapes like automotive head rests, fuel lines, and heating and cooling systems.
Out PT Series is used in the production of manifolds and converter inlet pipes within automotive exhaust systems. The PT Series is used when the wall thinning ratio must be controlled to ensure that the tube can withstand high system pressure.
The SR Series is a complete line of booster benders for the automotive industry, while the SB-Oil Tube Master is a dedicated CNC brake line bender.
Our A Series CNC Tube Benders are one of the highest performance solution on the market, with 3-4 electric CNC axes, multiple bending stacks, and the unique DGT technology.
If you are looking for a more versatile solution, the 5B Series CNC Tube Benders are ideal for automotive, trucking buses, boiler, ship building, and many other heavy industries. The 5B Series is an optimal tube bending power and accuracy solution.
The 2B Series, on the other hand, is a fully automatic and cost effective CNC solution. It features a servo controlled feeding and planning axes to ensure high precision and reliability. Our Auto Series is also an automatic solution.
The NC Series, on the other hand, is an easy-to-use, semi-automatic solution for small to medium productions.